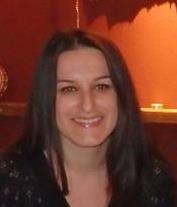 I am Biljana Nikovska. I founded "Besedi" to share what I have learned and experienced in the last 20 years, actively engaged with Macedonian Studies. I graduated in Macedonian Language and South Slavic literature and have a masters in Macedonian Studies and Communicology. My master's thesis is about "The Contextual Antonymization in the Titles of Journalistic Articles." I have worked in professional editing and proofreading in Macedonian, translation / interpretation between English and Macedonian, tutoring, teaching language, journalistic writing, and linguistic research.
Let's start the journey together!
Thank you for visiting my website!
Biljana
HOW CAN WE HELP YOU?
Besedi is a Macedonian Language Center focused on Macedonian (primarily) and English language. It is located in Skopje, Macedonia, but you can get the same services online too. Contact me if you need:
Macedonian Online Classes
Translation and interpretation between Macedonian and English
Court Translation between Macedonian and English
Localization for the Macedonian market
Editing and proofreading in Macedonian
Tutoring in language skills (focused on language skills: writing, reading and speaking)
Tutoring in communication skills: writing techniques, functional styles, discourse analysis (Macedonian language only)
Content-writing in Macedonian and English
Research (primarily in the field of linguistics; developing research skills in young learners)
MORE ABOUT MY RESEARCH WORK
The Translation of Character Names in Children's Literature (sources: Beatrix Potter's Books Translated into Macedonian from English), research work presented at the International Conference in Linguistics - Skopje, 13−14 November 2019, Institute of Macedonian Language "Krste Misirkov" - Skopje. (in print)
Handwriting and Dyslexia - Rhytmic Writing of the Macedonian Alphabet Cursive Letters, International Conference in Linguistics, 6−7 November 2018, Institute of Macedonian Language "Krste Misirkov" - Skopje, 2019, 207-215
Antonyms in the Titles of the Web-portal Off.net.mk, Proceedings of the Ninth Scientific Meeting of Young Macedonians - Conference in Honor of Prof. Liljana Minova-Gjurkova 2016, Skopje 2018, 207-215
The Image of the Monolingual Dictionary Across Europe. European Dictionary Survey – EDS, part of the European Cooperation in Science and Technology – COST and the European Network of Lexicology – EneL, launched in May 2017. Results of the European Survey of Dictionary use and Culture, International Journal of Lexicography, Volume 32, Issue 1, March 2019, Pages 92–114, https://doi.org/10.1093/ijl/ecy022 Published: 10 December 2018 https://academic.oup.com/ijl/article/32/1/92/5237031
About the Antonyms in the Titles of the Journalistic Articles in Macedonian language, Makedonistika 16, Institute of Macedonian Language "Krste Misirkov", Skopje 2017, 251–266
Meanings and Flows of the Roger Brown's book: A First Language - The Early Stages, Literaturen zbor 4-6/2013, Skopje, 47-58
Join me on this trip!